Passive Acoustic System Maximum Acoustics CLUB.15 (new verіsion)
Maximum Acoustics CLUB.15
Club.15 - is a two-way speaker system based on a 15-inch woofer and a dynamic compression driver with a titanium diaphragm mounted on a 60°x40° constant speaker. The lightweight and rugged trapezoidal body with stand-mounted cup makes it easy to use for a portable connection for live music or for music playback. The full-size powder-coated steel grille provides driver protection and a professional look.
The speaker system 15 is designed for 400 watts of power, and the crossover is equipped with protection for Twitter, which provides clear, piercing sound and excellent long-term reliability. SpeakON input connectors provide easy and reliable connection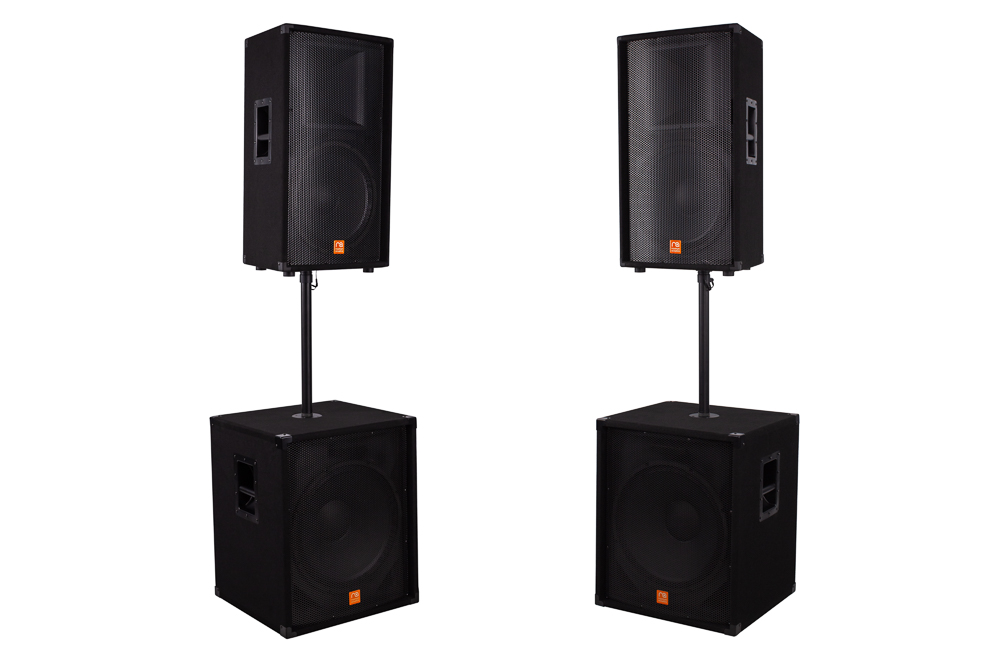 Features
High quality components
Strong reliable construction
Competitive with leaders of the industry sound
Carrying handles
Attractive appearance
Compactness
Specifications
Acoustic type: Passive
Number of ways: 2
RMS: 400 W
Max. power: 800 W
Impedance: 8 Ohms
Woofer: 15", 2" VC, 40 Oz
Frequency range: 46 Hz - 21 kHz
SPL: 95 dB
Weight: 24,1 Kg
Amplifier:
D
LF Speaker :
15"
Peak Power, W:
800
Ways:
2
Nominal Power, W:
400
Resistance, Ohm:
8
Frequency Response:
46 Гц - 21 кГц
Sensitivity, dB:
97
Inputs:
Jack 1/4"
Body Material :
MDF
Outputs:
Jack 1/4"
Weight, kg:
24.1